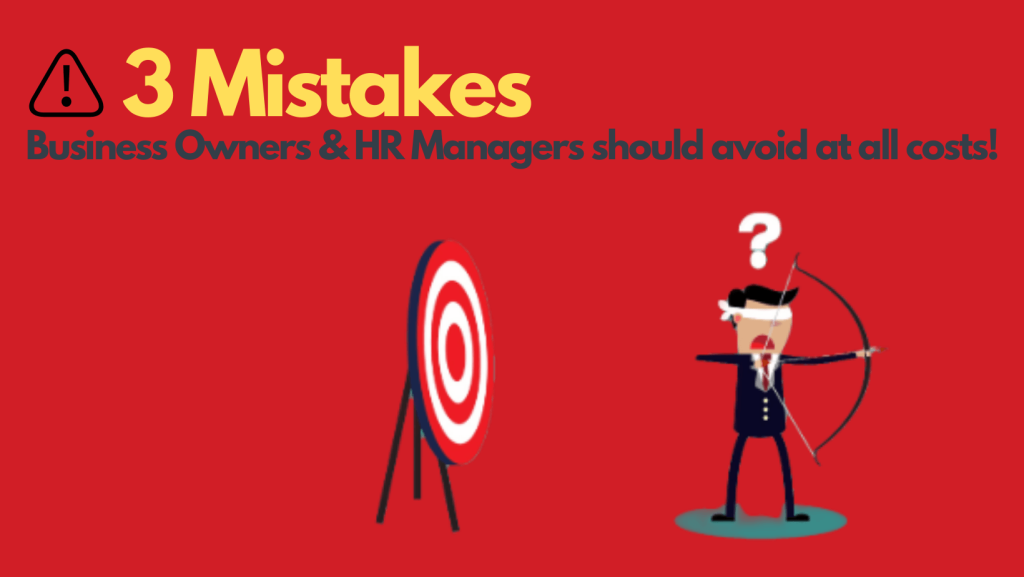 [These mistakes will cost not only a lot of money but can de-stabilise Your Business and Negatively affect Business Continuity]
2021 Has Already brought its' own Challenges on top of the 'Ghosts' of 2020. Our choices are hard yet few –
We can either let the Pandemic and adverse effects of it overcome us or we can meet 2021 and beyond with a new resolve armed with knowledge and skills.
Now, Repeating the same mistakes over and over again is the very definition of Insanity as Albert Einstein said.
Common and very costly mistakes that businesses make and keep on making –
'Going with the Flow' when it comes to Company culture and not deliberately co-creating it with employees meaning that there is no shared and Inspiring Vision, practical value system, realistic and co-created goals. A 'we will see' attitude will come at the greatest price especially during these very challenging times.
Employees will feel as if they are just salaried workers and of little importance. Low energy, low commitment and poor attitudes are the unaffordable consequences.
Poor and unclear communication. It is virtually impossible for any employee to create any desirable result if they either did not fully understand what you are asking of them or do not believe that the tasks that they are burdened with will have any real impact at all.
Leaders must be clear, great and inspirational communicators in order for companies to have a sustainable future.
Allowing Skills gaps to remain – Generic training for the sake of training and subjective assessments of team members are so 1990s'. Change is upon us whether we like it or not, skills such as embracing change , resilience, continuous practical learning have become paramount.
When you allow skills gaps amongst team members to remain they will be totally overwhelmed by the after effects of the Pandemic as well as the natural occurring business challenges.
Gain a Positively Unfair advantage in Business and in Life…
Learn how to Co-create the Vision, value system and goals with your team in an inspiring way, so that the required energy is there for the team to succeed. The Power of a team that truly believes in their cause is magical.
Learn how to Coach and Communicate with Your team with great levels of Clarity and Inspiration meaning You will have very little or no resistance from Your Team members and a lot of support.
Learn the quickest yet most effective way to identify and address skills gaps so that Your team can hit targets, KPIs and OKRS and Make Your business Thrive and be Sustainable
Two International Experts offer Practical and Easy To Apply Tools For You to Thrive in Business:
Dirk Coetsee (DC) is an International Performance Coach based in Kuala Lumpur. He has Provided Executive Coaching to top Multi-National company Executives as well as team training to small and High Profile Companies in the Oil and Gas, Education, manufacturing, retail and franchising sectors.
Being a business writer, entrepreneur and Coach he has experienced Business from all angles and his Purpose is to help You make Your Company Thrive and be Sustainable.
Dirk Schmellenkamp (DS) has been a Business Developer for several years for well-known brands such as Siemens, Porsche and Macquarie Bank. He has Co-Founded several businesses in South-East Asia and currently focusses on aligning KPI and/or OKR Frameworks to company Strategies to ensure their financial and non-financial success.
WEBINAR DETAILS
MEANING YOU WILL NOT ONLY LEARN HOW TO AVOID THESE COSTLY MISTAKES BUT LEARN HOW TO THRIVE AND BE SUSTAINABLE IN BUSINESS
Register for Free Webinar here: