CREATE A HIGH PERFORMING TEAM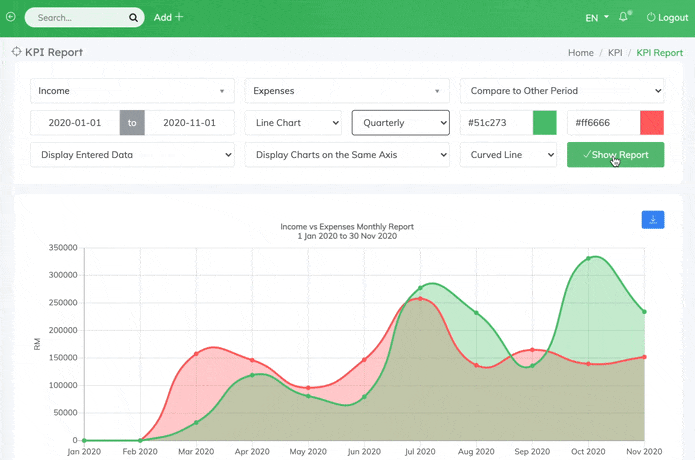 KPI Dashboards & Reporting for Tracking Organization, Teams & Employees Performance
Making business decisions should never be made blindly. Therefore we have integrated a powerful reporting system into FlowyTeam. Get both detailed information and a summary that provides a complete overview of your company, teams and employees progress towards your targets. And what's more – they can be generated and exported in a variety of popular formats such as PDF and excel files.
Increase Your Performance via Your Key Performance Indicators
Set daily, weekly, quarterly or yearly KPIs to track and increase your company, teams and staff performance.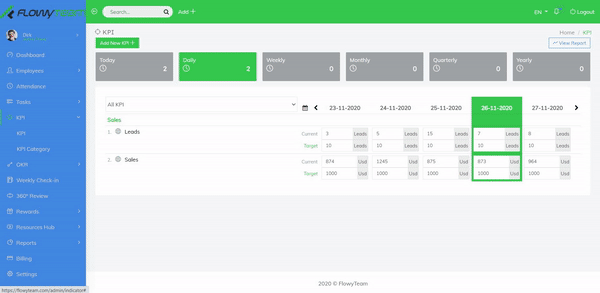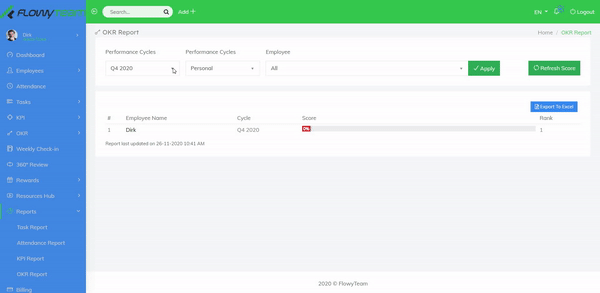 OKR Reporting for Effective Goal Tracking
Know your company, team and employees progress with your Objectives and Key Results on a real time base. Make faster and better decisions as CEO, supervisors and team leaders. Download the OKR reports as PDF and Excel files.
Thrive Your Business with the OKR Framework
Set your Objectives and Key Results including initiatives on company, team and employee level and align them for more engagement, motivation and innovation. Execute your strategies in the most efficient way and thrive your business towards your vision and mission.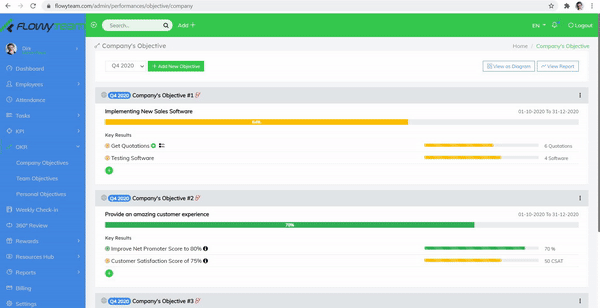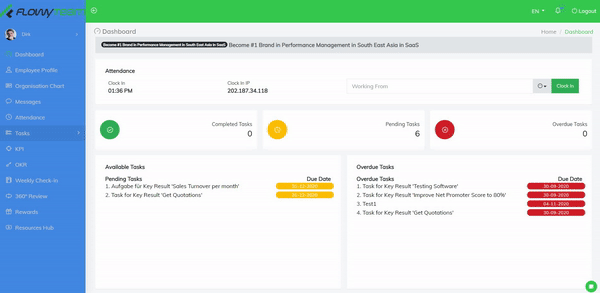 Keep on Track via Weekly Check-ins
Your employees and teams keep track on their Objectives, Key Results and Initiatives via the weekly check-in function. Celebrate wins, entcounter effectively challenges and provide solutions and allocate and release resources where needed.
Reward, Motivate & Inspire
Set individual, team or company rewards if certain targets are hit. Motivate and engage your team and employees to keep the motivation high and inspire for further growth.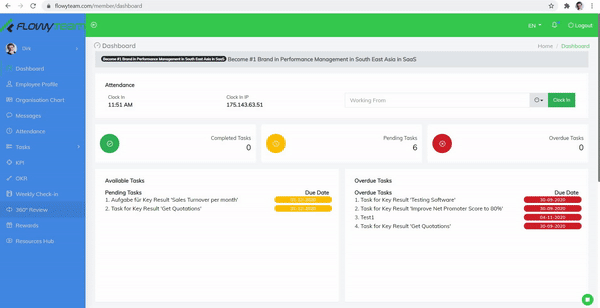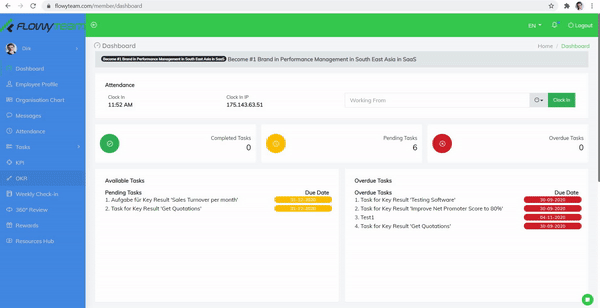 Get the full picture with the 360 Review
FlowyTeam 360 Review is the easiest way to bring all of your employee evaluation and review processes into a single and automated solution. Our easy to use software allows you to quickly get reviews from you employees, their colleagues, leaders and peers.
Get the Expert Performance Knowledge
You decide which content you want to show your team and employees. Upload videos or files in any format. Our international performance coaches provide constantly new content around building a high performance team.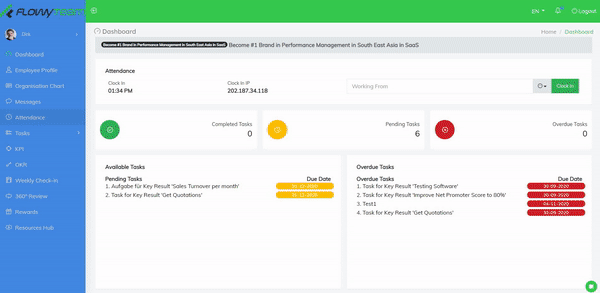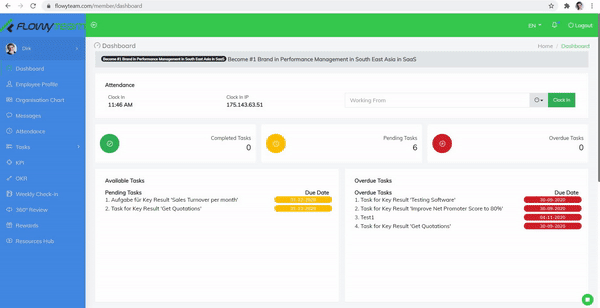 Keep in touch with your teams, managers and colleagues via our direct message function to enable fast decision making and more engagement.
Efficiency via Attendance Function
Clock in and clock out via the FlowyTeam attendance feature. Employees can express their feelings, specially when working from home. Leaders get a better understanding how efficient their team is and how employees feel for faster and better intervention.